Shopify is a popular e-commerce platform that offers an easy way to start selling products and accepting payments online. It integrates within a single system, simplifying e-commerce processes. Boasting a rich template collection, a beginner-friendly UI, seamless integrations, a simple setup process, tailored customization options, and advanced security protocols, it delivers scalable features. Shopify is virtually unmatched in the world of e-commerce platforms for ease of use and seamless connections to sales channels. An eCommerce web design agency help businesses enhance their Shopify store by providing customized solutions, responsive design and ongoing support and maintenance. Utilizing Shopify development services for your e-commerce brand can offer several benefits.
Top 6 Benefits Of Using Shopify Development Services: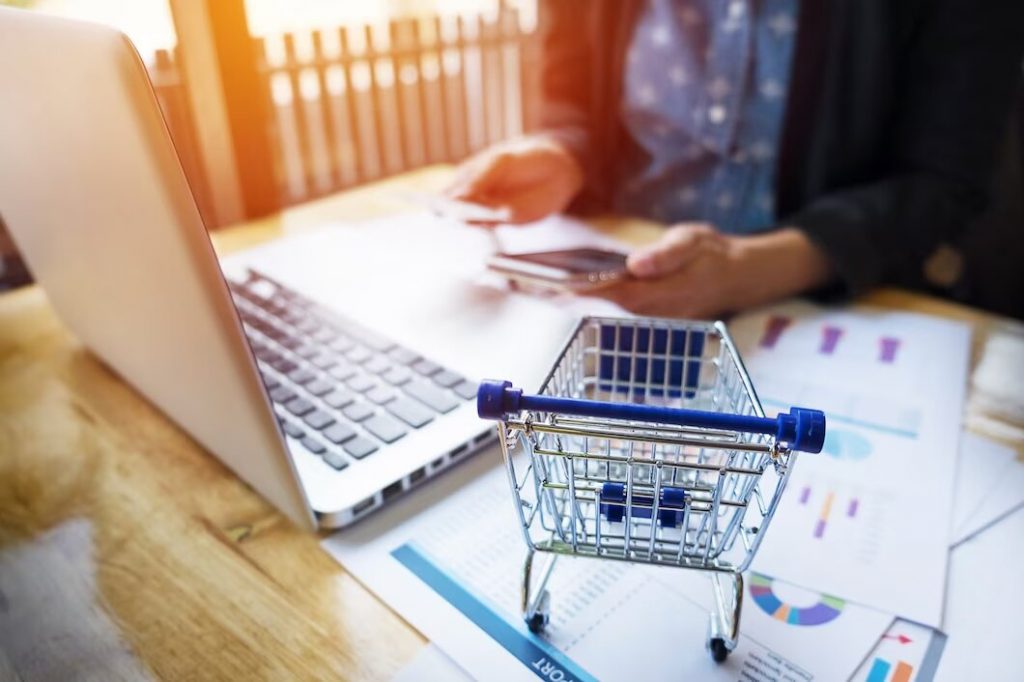 Vast Template Library
Through its extensive template library, Shopify grants access to a multitude of customizable options. Shopify's templates come ready with all the required features, such as gift cards, language selection, pickup availability, dynamic checkout buttons, predictive search, automatic discounts, Shop Pay installments, customer testimonials, promotional banners, and unit pricing. Through Shopify's services, businesses may optimize and enhance the performance of their e-commerce platform, resulting in a visually thrilling website tailored carefully to their identity. Shopify's templates are tailor-made for optimized buyer experience, conversion flows, and responsive designs, especially for clothing and accessory sellers
Easy to Use and User-Friendly Interface
Without special skills necessary, users can configure all settings with ease due to Shopify's logical backend interface. With Shopify's development services, businesses can enhance the functionality of their website and create a visually appealing site that aligns with their brand identity. With Shopify, business owners can quickly and easily set up their online store, launching their operations sooner and generating revenue faster. Shopify helps businesses optimize their store for better search engine rankings.User-friendliness is one of the key factors that make Shopify suitable for anyone to create and manage an online store. 
Seamless Integrations
With various third-party apps and tools integrated, Shopify enhances the functionality of your online store. Enhancing customer satisfaction is made possible through the integration of third-party apps by adding features like live chat support and product recommendations. With easy connections to third-party tools via seamless app integrations, Shopify allows businesses to integrate efficiently. With Shopify, businesses can optimize their processes by automating tasks like inventory management, order fulfillment, and shipping. By enabling businesses to easily create and manage email campaigns, social media ads, and other promotional materials, Shopify's integrations can improve marketing efforts. 
Quick and Easy to Set Up
Through a rapid and straightforward setup process, Shopify enables entrepreneurs to launch their digital store promptly and initiate income flow. Taking only 30 minutes, Shopify's setup process is efficiently straightforward. Launching an online store quickly allows business owners to generate revenue earlier. From 70 options, Shopify offers more than theme choices for your online store. By doing this, brand owners may effortlessly modify their e-commerce platform to suit their needs. Allowing you to track inventory levels, Shopify's dashboard includes details such as incoming and committed stock, and locations. Stockouts can be avoided by simply managing inventory. With Shopify, businesses can streamline their operations and save time by incorporating third-party apps and tools.  Faster setup times result in increased productivity, thanks to Shopify's user-friendly process.
Customization and Scalability
Shopify's development services can help businesses customize and improve the functionality of their online store. Shopify's theme development and customization services allow businesses to create a visually stunning site that is tailored to their brand. This means that businesses can easily migrate their online store to Shopify without losing any data or functionality. Shopify can help businesses scale their online store as they grow.
Secure and Reliable
Shopify's security features and reliable hosting can help protect businesses from cyber threats and ensure their online store is always up and running. Shopify's SSL encryption ensures that all data transferred between a browser and an online store is encrypted, making it impossible for hackers to intercept and decipher customers' sensitive information. Shopify hosting is reliable and ensures that your online store is always up and running. This means that businesses can avoid costly downtime and lost revenue. 
The Bottom Line
Important aspects of Shopify's platform include reliability and data protection; these features help businesses establish trust with customers and avert unnecessary downtime and data breaches. These features allow companies to direct their attention to other areas of expansion rather than being concerned with managing an online store's technicalities. With these features, businesses can enhance their online store, streamline operations, boost customer satisfaction, and save time and resources.
Shopify's development services and scalability features make it easy for businesses to customize and scale their online store as they grow. Betasoft Digital help businesses with their shopify development services by providing customized solutions, custom eCommerce solutions, Shopify development and expertise in web design in Adelaide. By working with an agency that has expertise in Shopify development, businesses can customize and scale their online store as they grow, boost customer satisfaction, save time and resources. Shopify development services agencies provide expert advice and support on all aspects of running an online store.
Also Read: Key Elements Of Effective Web Design